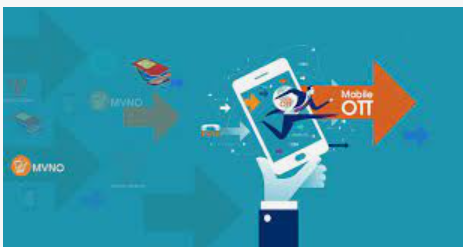 How telcos can regain revenue lost to OTT's
An old fable about the race between a tortoise and a hare can be seen playing out in the telecom world in the case of OTT services inching their way to winning the revenue race from Voice services.
THE FOCUS OF TELECOMS was on Need for Speed and Low Latency in the last 3 decades while transitioning from 2G to 5G; in contrast, the OTT platforms focused on quality of service and on satisfying the needs of the
customer which were not being met by the telcos. For instance, OTT messaging provides convenience to the customers like group chats, emojis, stickers etc., which SMS and MMS could never provide. OTT applications have added features like profile creation, file and image sharing, audio-video calls, status, stories, photo filters for images, stickers, and many more to give them an entertaining corner and make them more appealing to the users, as compared to traditional SMS and MMS.
OTT SERVICES UTILIZE THE DATA OF TELCOS but there is very little that telcos can earn from such data usage. Although, OTT services increased the Average Spend per User (ASPU) that didn't always mean an increase in Average Revenue per User (ARPU). Only where a telco and ISP were the same company, an increase in ASPU led to an increase in ARPU, but that was not so in most geographies.
MOBILE OPERATOR VOICE REVENUES WILL DROP BY 45% i.e., from $381 billion in 2019 to $208 billion in 2024, as users continue to prefer more flexible and freer OTT (Over-the-Top) services, as per a 2020 study from Juniper Research. The research also forecasts an increase of 88% in the total number of third-party OTT mVoIP users in the same period. Statista estimates that by 2026, OTT media revenue is likely to hit the mark of 210 billion US dollars, which is more than double the 106 billion generated in the year 2020. According to Cartesian, 75% of Telco operators have expressed concern about losing revenue to OTT players.
TELECOMS FACE A DILEMMA – whether to tie up with an OTT platform or to create their own OTT platform. However, there is another option that CEMtics can provide by helping Opcos rediscover themselves and convert the OTT challenge into an opportunity. CEMtics uses the most advanced and innovative machine learning suite of solutions, to unravel, detect and predict the changes of several entangled yet interconnected patterns of the customers. The Six Sigma DMAIC (Define, Measure, Analyze, Improve, Control) methodology helps to empower Opcos to take the right NEXT BEST ACTION (NBA).

CEMpliFi PLATFORM, developed by CEMtics is an advanced, ready-to-deploy algorithm that helps Telcos to detect the dynamics of the patterns around lifestyle, mobility, occupation, online habits & preferences, usage behavioral changes, buying habits etc. and correlate it with the user-specific experiences and network performance at different locations and at a different time of the day. This exhaustive suite of ML-powered solutions helpsOpcos to create customized solutions for their customers to :

Protect existing Revenue.
Grow Revenue through upselling and cross-sell.
NBA to win back the distracted customer.
Keep an eye on the competitor's performance.
Optimize Opex and Capex expenditure.
Prioritize network investments according to ROI
Create a new revenue stream of External Data Monetization
OTT PLATFORM USERS HAVE SOME UNIQUE REQUIREMENTS, which if met by the telcos in time and at a comparable cost, may stem the tide and help to retain customers. For example:
A hidden segment of users working from Home (WFH) is a golden and sensitive group as these users could have a 60% higher data appetite in comparison to other home-bound OTT users and could contribute up to 1X higher revenue. These users were a perfect fit to upsell Dongles or wireless Wi-Fi routers.
A deep dive into the historical user pattern of the possible FTTH users can help to pinpoint the areas where the Indoor coverage and user throughput experiences were bad. Immediate action to expand and optimize the network could help to retain such customers.
Users adopting OTT platforms are also more likely to increase their data streaming usage. Most importantly, a huge proportion of streaming data consumption is fueled not by YouTube but by paid videos. These users had an 80% higher chance of travelling in tier 1 taxi services and subscribing to financial applications. This is a niche segment which could fetch5X higher revenue and should be given premier treatment and offers.
Such important insights and more can only be obtained by a deep analysis of user data using complex statistical tools combined with AI and ML by experts having the relevant experience. This is an area where telcos can leverage CEMtic's expertise.
Very soon 5G proliferation will provide new revenue streams for operators by allowing innovative schemes for VoLTE and ViLTE. By offering higher data plans, faster internet speeds, innovative voice/video call packages, additional content Inclusion and data sharing etc. for members of a family/group, telcos can capture whole families/groups and justifiably increase prices. This will require an even deeper analysis of big data.
The race between the tortoise and the hare shall continue ……… !
Sources and acknowledgements :